This article is incomplete and may require expansion and/or cleanup.

Please improve the article or discuss the issue on the talk page.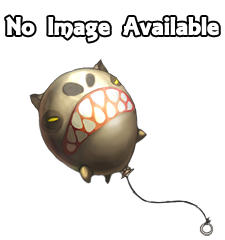 Description
Available to Sharpshooters at level 45, the Warden takes solace in the small things; the smell of gunpowder, the thunderous echo of an explosion, and the sting of red hot shrapnel cutting through the air. She fires magical arrows that seek out her enemies and ignite with a fiery eruption on impact.
Gender: Female
Features:
Wardens focus on the Mag Atk (Magic Attack) stat as their primary source of damage.

Warden / Artillery Weapons:

Primary Weapon: Crossbows


Auxiliary Weapon: Quiver

Warden / Artillery Skills
Icon
Name
Passive/Active
Description
Prerequisites
Req. Level

Ward of the Spirit
Active
Increases the magic attack strength for the duration and all attack damage dealt to enemy changes to Magic Damage.
Hawk Ballista Level 1
45

Frag Arrow +
Passive
Enhance the Frag Arrow skill to add explosion attack when hit.
Frag Arrow Level 6
48

Detonating Arrow
Active
Shoots an arrow with the power of magic. The arrow blows up after 3 seconds on hit to deal additional damage to nearby enemies.
Ward of the Spirit Level 1
50

Rapid Shot +
Passive
Strengthens Rapid Shot and changes the attack animation. Rapid Shot + summons 6 arrows around the Warden and the Warden is allowed to move immediately after the summoning. The arrows will be fired in front of the Warden in its own time.
Rapid Shot Level 1
Frag Arrow + Level 1
55

Swift Shot +
Passive
Strengthens Swift Shot, increasing damage and number of arrows. Click the attack mouse button to jump backwards and fire 3 arrows ahead.
Swift Shot Level 1
60

Soul Striker

Passive
Increases Magic Damage by 10%.
65

Guided Missiles +

Passive
Enhances Guided Missiles, Fires 2 arrows and increases the size of the on-hit explosion.
Guided Missiles Level 1 Swift Shot +
70
Note: All skills require 65 SP in the Sharpshooter tree.
• CLASSES •

Warrior
↙ ↘

Archer
↙ ↘

Sorceress
↙ ↘

Cleric
↙ ↘

Academic
↙ ↘

Kali
↙ ↘

Swordsman
↓

Mercenary
↓

Bowmaster
↓

Acrobat
↓

Force User
↓

Elemental Lord
↓

Paladin
↓

Priest
↓

Engineer
↓

Alchemist
↓

Screamer
↓

Dancer
↓

Gladiator

Barbarian

Artillery

Tempest

Smasher

Saleana

Crusader

Inquisitor

Gear Master

Adept

Dark Summoner

Blade Dancer

Moonlord

Destroyer

Sniper

Windwalker

Chaos Mage

Ice Witch

Guardian

Saint

Shooting Star

Physician

Soul Eater

Spirit Dancer

Assassin
↙ ↘

Lancea
↙ ↘

Machina
↙ ↘

Chaser
↓

Chaser
↓

Piercer
↓

Knightess
↓

Patrona
↓

Launcher
↓

Raven


Abyss Walker


Flurry


Avalanche


Defensio


Impactor


Reaper


Light Bringer


Sting Breezer


Randgrid


Ruina


Buster


Dark Avenger


Silver Hunter


Arch Heretic


Black Mara


Ray Mechanic


Oracle Elder


Bleed Phantom


Vena Plaga