This article is incomplete and may require expansion and/or cleanup.

Please improve the article or discuss the issue on the talk page.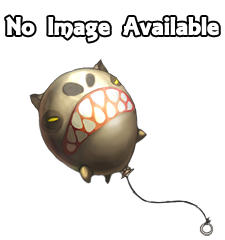 Description
Available to Swordmasters at level 45, the Gladiator is a merciless killing machine with only one goal – to eliminate the enemy swiftly and effectively. With impressive speed and close range combat skills to match, the Gladiator serves death before his enemies can react.
Gender: Male
Features:
Gladiators focuses on physical attack to deal damage against enemies.

Gladiator Weapons:

Primary Weapon: Greatsword


Auxiliary Weapon: Gauntlets

Gladiator Skills
Icon
Name
Passive/Active
Description
Prerequisites
Req. Level

Feint
Active
Spin backward, evading enemy attack while attacking enemies in front. This can be triggered with the Jump Key during any attack motion.
Infinity Edge Level 1
45

Triple Slash +
Passive
Strengthens Triple Slash, increasing damage. Grants an alternate swing style by using the special attack mouse button to stay in place and slash enemies into the air.
Triple Slash Level 6
48

Coup De Grace
Active
Trip enemies with a low slash then slam down on them with the sword. When enemy's HP is below 60%, Coup de Grace deals additional damage for every 1% of total HP lost.
Feint Level 1
50

Forward Thrust +
Passive
Strengthens Forward Thrust, increasing thrust distance and damage. Click the attack mouse button at any time to execute a 360 degree attack. Click the special attack mouse button after the thrust to perform a jumping punch to launch enemies into the air.
Forward Thrust Level 1
Triple Slash + Level 1
55

Hacking Stance +
Passive
Strengthens Hacking Stance, increasing AoE size and damage. Click the special attack mouse button to launch targets into the air and end the stance.
Hacking Stance Level 1
60

Hype Train

Passive
Increases Physical Damage by 6% after successfully landing a physical attack. Effect stacks up to 10 times and lasts for 5s.
None
65

Frenzied Charge +

Passive
Strengthens Frenzied Charge, increasing damage and generating wind blades that deal damage.
Frenzied Charge Level 1
60
• CLASSES •

Warrior
↙ ↘

Archer
↙ ↘

Sorceress
↙ ↘

Cleric
↙ ↘

Academic
↙ ↘

Kali
↙ ↘

Swordsman
↓

Mercenary
↓

Bowmaster
↓

Acrobat
↓

Force User
↓

Elemental Lord
↓

Paladin
↓

Priest
↓

Engineer
↓

Alchemist
↓

Screamer
↓

Dancer
↓

Gladiator

Barbarian

Artillery

Tempest

Smasher

Saleana

Crusader

Inquisitor

Gear Master

Adept

Dark Summoner

Blade Dancer

Moonlord

Destroyer

Sniper

Windwalker

Chaos Mage

Ice Witch

Guardian

Saint

Shooting Star

Physician

Soul Eater

Spirit Dancer

Assassin
↙ ↘

Lancea
↙ ↘

Machina
↙ ↘

Chaser
↓

Chaser
↓

Piercer
↓

Knightess
↓

Patrona
↓

Launcher
↓

Raven


Abyss Walker


Flurry


Avalanche


Defensio


Impactor


Reaper


Light Bringer


Sting Breezer


Randgrid


Ruina


Buster


Dark Avenger


Silver Hunter


Arch Heretic


Black Mara


Ray Mechanic


Oracle Elder


Bleed Phantom


Vena Plaga